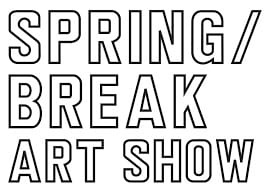 Cade Tompkins Projects is pleased to present CORPUS, MENS ET ANIMA, or the "body, mind and soul," which are central concerns in the work of four outstanding artists from three countries - Daniel Heyman (United States), Orit Hofshi (Israel), Sophiya Khwaja (Pakistan) and Serena Perrone (United States). CORPUS, MENS ET ANIMA compliments the theme of this year's SPRING / BREAK Art show, Black Mirror, a matter of perception in representation.
Internationally and nationally recognized artists, Daniel Heyman, Orit Hofshi, and Serena Perrone, together with emerging artist Sophiya Khwaja, all focus on the body or figure in the abstracted landscape. Their works represent the 'self' in various forms of full figure portraiture of both the subject and the viewer within their own personal narratives. Portraiture has evolved through the ages from cave drawings to Egyptian hieroglyphics and Pompeiian garden scenes; Mughal painting of Pakistan to Japanese Edo woodcuts, and from Rembrandt to modern day painters and the advent of the selfie.
CORPUS, MENS ET ANIMA presents a contemporary view of the figure: Daniel Heyman's seasonal self-portraits; Orit Hofshi's monumental woodcuts of the interaction of figure with various rugged landscapes; Sophiya Khwaja's portraits of the artist in degrees of psychological unrest; and Serena Perrone's Sicilian scenes within a peepshow comprised of idyllic landscapes and classical statues with hidden plots.